When someone says…let's talk about marriage a hush comes over the room. What room? Any room. Marriage & relationships are hot topics, especially in today's climate, with so many variables at play including age, culture, and social media. The sheer mention of the word marriage makes you wonder which way a conversation is going to go with it being half of our faith as Muslims. Literally.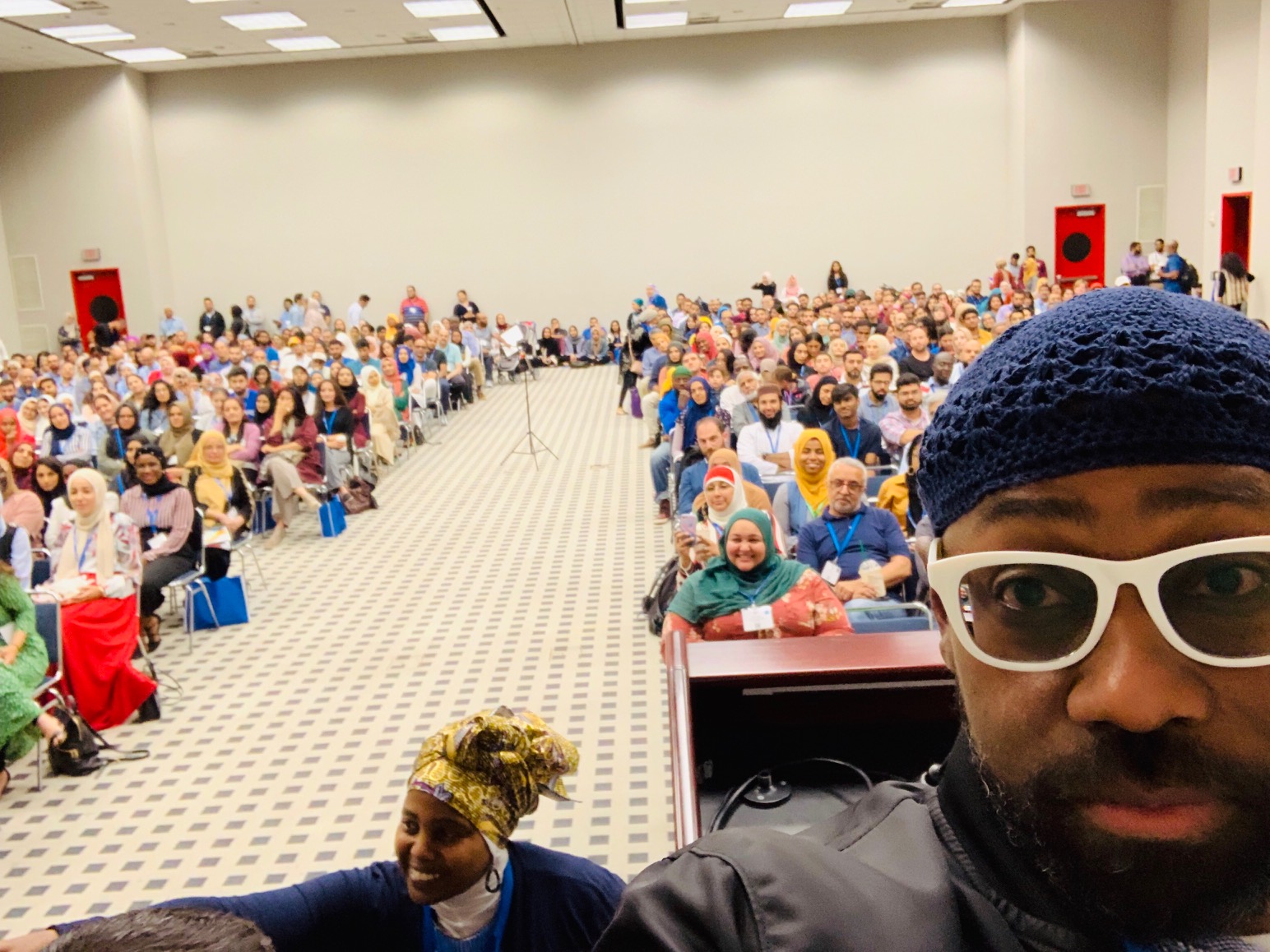 This year, the 56th ISNA Convention, held in Houston, Texas, did a few things differently. One of the most notable is the all-star panel on marriage. There were a few sessions that abstractly discussed marriage and divorce, but this particular session zeroed in on the nuts and bolts of marriage, divorce and being single in Islam. Everything was open for discussion and the inter-generational and mixed ethnic audience was there for it all.
First off, the subject matter. Who doesn't need to hear about healthy relationships? The parallel session was creatively titled – Surviving Marriage, Divorce and the Search for Bae in Islam. Cute huh. It clearly peaked the curiosity of any and many. The attendees were drawn to the session just to see what it was all about. The session description – Getting married has become ever so challenging in this 21st Century climate. Staying married is a challenge as well. This session will cover seeking a mate by halal means including the matchmaking process, making and staying in a healthy relationship, life going thru and after divorce and how to navigate halal love in the age of social media, had the room starting to fill 15 minutes before the session was even scheduled to begin. And the players, better known as the all-stars, were amazed as the room continued to fill to not only standing room but sitting room that covered the back and all sides of the aisles. There were approximately 700 in attendance.
What's makes a winning combination of speakers? A varied demographic of thoughts, education and experiences that align themselves towards the same path. This panel had just that. Here's how the players shaped up:
Imam Siraj Wahhaj – The world's Imam. Enough said.
Baba Ali – Internationally renowned comedian and creator and founder of Half Our Deen. He's a stand up sensation and platform matchmaker. He brings insight to the needs of singles getting married from a multicultural viewpoint.
Nadirah Pierre – An up and coming twenty something comedian that represents Generation X and the seeking generation of eligible singles. Her social media following has made her a viral sensation due to her realistic, and super hilarious, outlook on finding a mate.
Rufus and Jenny Triplett – A husband and wife team of marriage educators that have been married for 30 years and best-selling authors of the book, Surviving Marriage in the 21st Century. They have been seen on Dr Phil, CNN, TLC and many other media outlets. They also have a very powerful Ted Talk.
This combination was a winning formula that packed the room to almost fire hazard status. Showcasing diverse voices rather than just having an Imam or scholar lecture on the virtues of marriage was much appreciated and enjoyed by not only those filling the 500 seats but those standing in the back and also by those that sat on the floor for over an hour just to be in the room as well.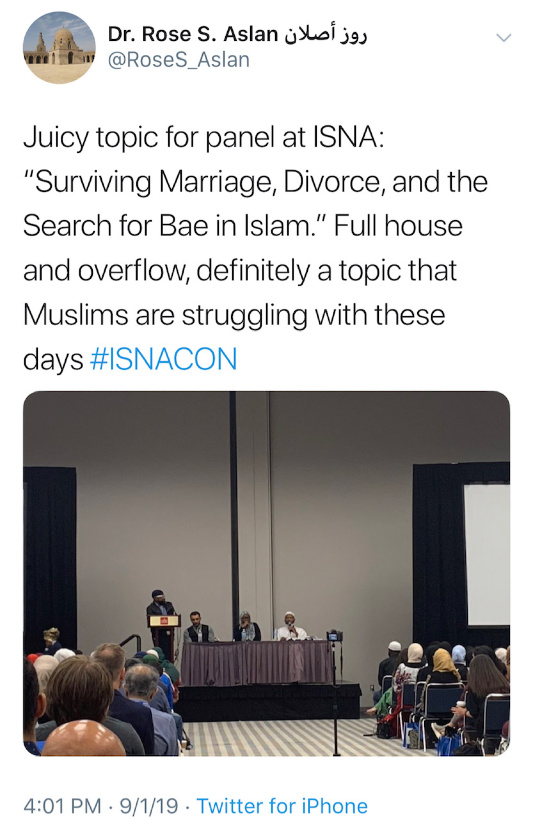 The session was conceptualized based off of the best-selling book, Surviving Marriage in the 21st Century, 13 Easy Tips That Can Help You Get to 20 Years and Beyond. Co-authors, husband and wife team and married couple of 30 years, Rufus & Jenny Triplett, moderated the panel in the fashion and style that's nontraditional to traditional conferences. Normally a two mic situation, Rufus and Jenny tag team with questions and comments from the floor, the panel and from each other. They work the audience from all angles with energy and finesse.
The moderators solicited questions via text messages allowing participants to remain anonymous and open to engage without judgment. The mixture between text questions and live questions from the audience kept the atmosphere light for serious topics. Also, the engagement with the moderators allowed the session to flow with unexpected humor which entertained the inter-generational audience.
One of the questions submitted by text was regarding an Arab woman wanting to marry an African-American man. Marrying across race, ethnicity, culture and community was answered beautifully by Imam Siraj and Baba Ali. The just of the answers were based on if you wanted to marry for Community or if you wanted to marry a Muslim. There is no racism in Islam.
Muslim Marriage Panel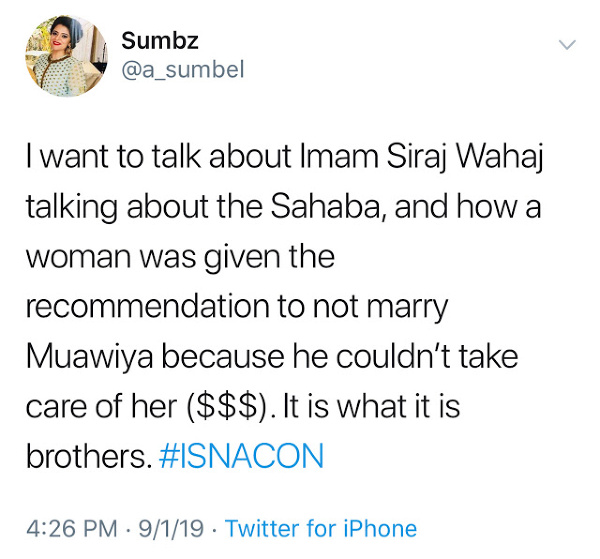 A live question form the audience was about "halal dating" and not having the finances to get married. Imam Siraj started the hadith about the Sahaba and how Muawiya was given a recommendation not to marry because the finances was not right. The millennial generation is facing all kinds of barriers with marriage because of debt. Falling into the zina because not having the finances to marry or the permission of parents to marry was also covered.
The overall consensus of the session was that it was "on point" and highly entertaining. Some of the problems facing the Ummah is that plenty have knowledge but how to apply it is being lost on today's generations. Knowledge and application go hand in hand in Islam. Having a knowledgeable Imam who gives Quran, Sunnah & Fiqh, paired with those doing the work of matching couples and helping couples sustain healthy relationships is the conversations that are missing in many communities.
Sometimes the verbiage "surviving" can be misconstrued with staying in a relationship even if there is abuse. Not this particular surviving. Rufus Triplett set the record straight during the session "we're not saying you should stay in a relationships if there is abuse. If you are being abused, put on your track shoes and run! Get out."
The process for selecting a compatible mate has become even more complicated with social media and dating apps. Tinder, Minder and MusMatch are the new age E-Harmony and Match.com. A popular Muslim alternative is Half Our Deen which was represented by founder Baba Ali. Baba says that when seeking a mate it's important to ask the right questions. During an audience poll, several hands went up when asked "how many people think men and women can be best friends?" But when asked "What if the best friend was your ex?" All hands dropped quickly as if a light bulb had burst.
The Triplett's are not new to marriage workshops and forums on an international scale. They have had speaking engagements and book signings in seven countries as well as an upcoming presentation on marriage and divorce at a global conference in Paris. Imam Siraj speaks all over the world as well and Baba Ali has toured the world providing comedy on marital topics that coincide with his millions of views on YouTube. Nadirah, an up and coming comedian who also hosted Entertainment Night for ISNA, attacks marriage from a single and seeking POV and resonates with her hundreds of thousands social media followers. Her perspective and commentary during the session was well received by those her age and parents of those with kids her age.
The session was just a snippet of what would be provided by the group of speakers when on the Muslim Marriage Tour. The tour would be used to bring awareness to the issues of marriage in the Ummah and a fundraiser for non-profit organizations and entertainment for conferences, banquets, MSA's and events. The Triplett's also signed copies of their book after the session.
For more information on how to book the tour, contact Jenny Triplett via website – www.rufusandjennytriplett.com, via email – info@rufusandjennytriplett.com or across social media @rufusandjenny